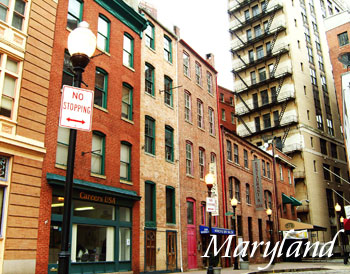 Baltimore has something for everyone–from art museums and galleries to Major League sports teams and state-of-the-art stadiums. And, Baltimore hotels offer something for everyone as well.
Do you want economy lodging? Do you want quiet and elegance? Do you want to be close to the action or away from it all? Do you need a meeting room or faxing services? You name it, there is a Baltimore hotel for you.
Baltimore is a great place to visit. Summer means baseball. The Baltimore Orioles MLB team plays in an exciting new ballpark called Camden Yard, sightseeing is first-rate and the restaurants outstanding. Maryland means more than soft-shelled crabs, crab cakes, and oyster stew. This town has it all, and after all, it should. Baltimore is one of the busiest shipping ports in the east. Follow the links below for the guaranteed lowest lodging rates in the state.
FEATURED MARYLAND LODGING
Best Western Hotels, the largest hotel chain in the world with over 4,000 hotels, can help you plan your getaway. Now offering three level of comfort. The Best Western, Best Western Plus, and Best Western Premier.
Find your Best Western Here.
---
Contact us
 to feature your Maryland hotel or lodging property.
Book Online – Top Trip Advisor Rated Hotels in Maryland, USA by city