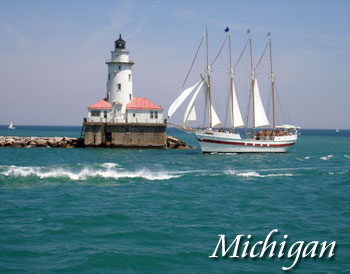 Detroit, Michigan (aka Motown) is the country's pre-eminent factory town. Even the "Motor City's" best-known museum, Greenfield Village, celebrates the rise of the industry as a cultural factor second to none in changing the way we live. Home of the US Auto Industry and Motown Records, Detroit is a happening city with many lodging options. Choose from hotels, motels, motor inns, resorts, and more.
Michigan has big cities and wide-open spaces. We found the best Michigan lodging deals on the top-rated hotels in the state. Choose from luxury hotels, inns, resorts, and low-cost motel lodging. Follow the links below for the lowest price lodging in Michigan.
FEATURED MICHIGAN LODGING
Best Western Hotels, the largest hotel chain in the world with over 4,000 hotels, can help you plan your getaway. Now offering three level of comfort. The Best Western, Best Western Plus, and Best Western Premier.
Find your Best Western Here.
---
Contact us
 to feature your Michigan hotel or lodging property.
Book Online – Top Trip Advisor Rated Hotels in Michigan, USA by city
About Detroit Michigan
Known as the world's automotive center, Detroit has also been the birthplace of several significant musical movements. The most significant of the musical styles to emerge from "Detroit Rock City" is the sound of Motown. With a beautiful riverfront and several examples of classic architecture, Detroit is experiencing a burst of revitalization and offers many cultural centers and museums from the Detroit Opera House and the Majestic Theatre to Motown Studios and many wonderful music festivals.
Grand Rapids MI Vacations
Located only a half-hour from the shores of Lake Michigan, Grand Rapids is the second-largest city in Michigan. Birthplace of Gerald Ford and Anthony Kiedis, Grand Rapids offers a diverse selection of attractions that draw visitors on a yearly basis. From the Gerald R. Ford Presidential Museum and the Meyer May House to the La Grande Vitesse sculpture and the Van Andel Arena, there is no shortage of places to explore in Grand Rapids.