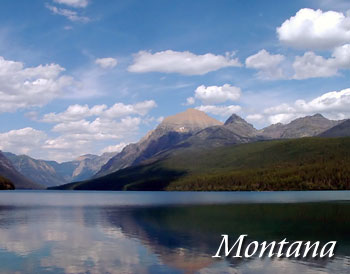 Montana is more than Yellowstone and waterfalls. This is "Big Sky Country" – the wide open plains and distant mountains make for some of the most picture perfect vistas on the planet. Early Montana travelers, Lewis and Clark visited this wide open and wild land. They saw the "three forks". There were no hotels in the days of the Lewis and Clark Expedition, but today you'll find dozens of clean, comfortable hotel lodging accommodations in Montana.
Today the Three Forks of the Missouri (River) is a National Historic Landmark and is central to the 560 acre Missouri Headwaters State Park – another wonderful Montana travel destination.
Visit the area's numerous galleries, antique shops, village stores, restaurants and inns. The Montana lodging choices are big. Choose from Montana hotels, resorts, motels, motor inns, and destination lodges. Find our picks for the top Montana hotels by following the links below.
FEATURED MONTANA LODGING
Best Western Hotels, the largest hotel chain in the world with over 4,000 hotels, can help you plan your getaway. Now offering three level of comfort. The Best Western, Best Western Plus, and Best Western Premier.
Find your Best Western Here.
---
Contact us
 to feature your Montana hotel or lodging property.
Book Online – Top Trip Advisor Rated Hotels in Montana, USA by city
About Yellowstone National Park Montana
In addition to their natural beauty, you will discover that Montana's National Parks offer grand adventures. Yellowstone contains more than 2.2 million acres of steaming geysers, thundering waterfalls, crystalline lakes, and panoramic vistas. The world's most extensive area of geyser activity, harboring more than 10,000 thermal features. Yellowstone is the greatest wildlife sanctuary in the United States, encompassing 3,472 square miles of wondrous beauty.
Glacier National Park MT Vacations
With some of America's best fly fishing, white water rafting, and biking trails Montana is a mecca for the outdoor enthusiast and a popular family vacation destination. Montana is "Big Sky Country" and boasts not one, but two National Parks – Yellowstone and Glacier – as well as a diverse Native American cultural heritage, great golf courses, hiking and ski trails, and wonderful family resorts, hotels, and camping lodging. Glacier National Park's pristine forests and striking mountain ranges offer over 700 miles of hiking trails – perfect for the adventurous family. Glacier National Park will leave you breathless with its wondrous beauty.
[/box]