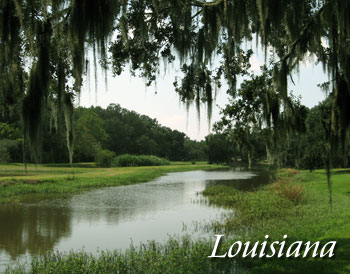 There is something every traveler should know before trekking to New Orleans – and it's not the difference between Creole and Cajun (although I wouldn't say that to a Sin City local). It is, however, the lay of the land — in terms of lodging anyway.
The state of Louisiana and the great City of New Orleans has the heart and soul to inspire. Despite weather adversities, New Orleans and coastal Louisiana remain as an exciting US vacation destination. From Jazz at The House of Blues to Jazz at Preservation Hall, from Mardi Gras to Gulf Coast Fishing – find great hotels and resorts in Louisiana by following the links below.
FEATURED LOUISIANA LODGING
Best Western Hotels, the largest hotel chain in the world with over 4,000 hotels, can help you plan your getaway. Now offering three level of comfort. The Best Western, Best Western Plus, and Best Western Premier.
Find your Best Western Here.
---
Contact us
 to feature your Louisiana hotel or lodging property.
About New Orleans LA
Cajun music. Creole food. Mardi Gras parades. Jazz, Blues and Zydeco. Voodoo. Bourbon Street. …all of these words conjure up the magic that can only be found in New Orleans. With a rich and diverse history and a strong will to rebuild post-Katrina, New Orleans is truly a vibrant travel destination. Be sure to visit the French Quarter, take a ride on a St. Charles streetcar, and immerse yourself in the architectural richness of the Garden District when visiting this stunning Old South city.