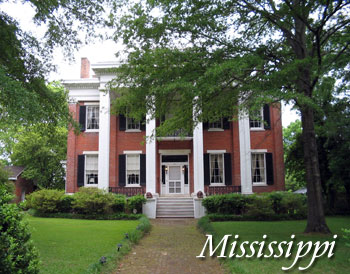 Perched on the edge of the beautiful Gulf of Mexico, Biloxi, Mississippi is a wonderful gambling destination and home to such top-scale casinos as the Grand Biloxi, The Hard Rock Hotel & Casino, The Isle of Capri, and the Palace Casino.
Old Biloxi consists of narrow streets of stuccoed buildings, in a tree-shaded tranquility that seems miles from the hustle of US-90. Across the highway, shrimp and oyster fleets unload their catch at the Small Crafts Harbor . You can rent boats to visit windblown Deer Island , half a mile offshore, or just go fishing or take a real Mississippi shrimping tour. A mile west find stores selling T-shirts, seashells, trinkets and other ephemera as you approach to the most popular stretch of Harrison County Beach, and the front of the Broadwater Resort East.
Beyond being a Southern gambler's paradise, Biloxi also offers a fabulous marine education center and aquarium, catamaran sailing tours, challenging golf courses and a great art museum. We found exceptional lodging discounts at top TripAdvisor rated Mississippi hotels. Click on the links below to compare Mississippi lodging rates, rooms and amenities.
FEATURED MISSISSIPPI LODGING
Best Western Hotels, the largest hotel chain in the world with over 4,000 hotels, can help you plan your getaway. Now offering three level of comfort. The Best Western, Best Western Plus, and Best Western Premier.
Find your Best Western Here.
---
Contact us
 to feature your Mississippi hotel or lodging property.
About Biloxi MS Vacations
Everything Biloxi does, it does big. From its days as the Seafood Capital of the World to its presence in the military, the Mississippi city has gone all out. Now Biloxi has turned into Vegas. Exciting Riverboat Casinos and Gulf Coast Resorts attract visitors worldwide. Find great Mississippi lodging here. Choose from resorts, hotels, inns, motels, and motor inns.